Tobias Offermanns
Master of Arts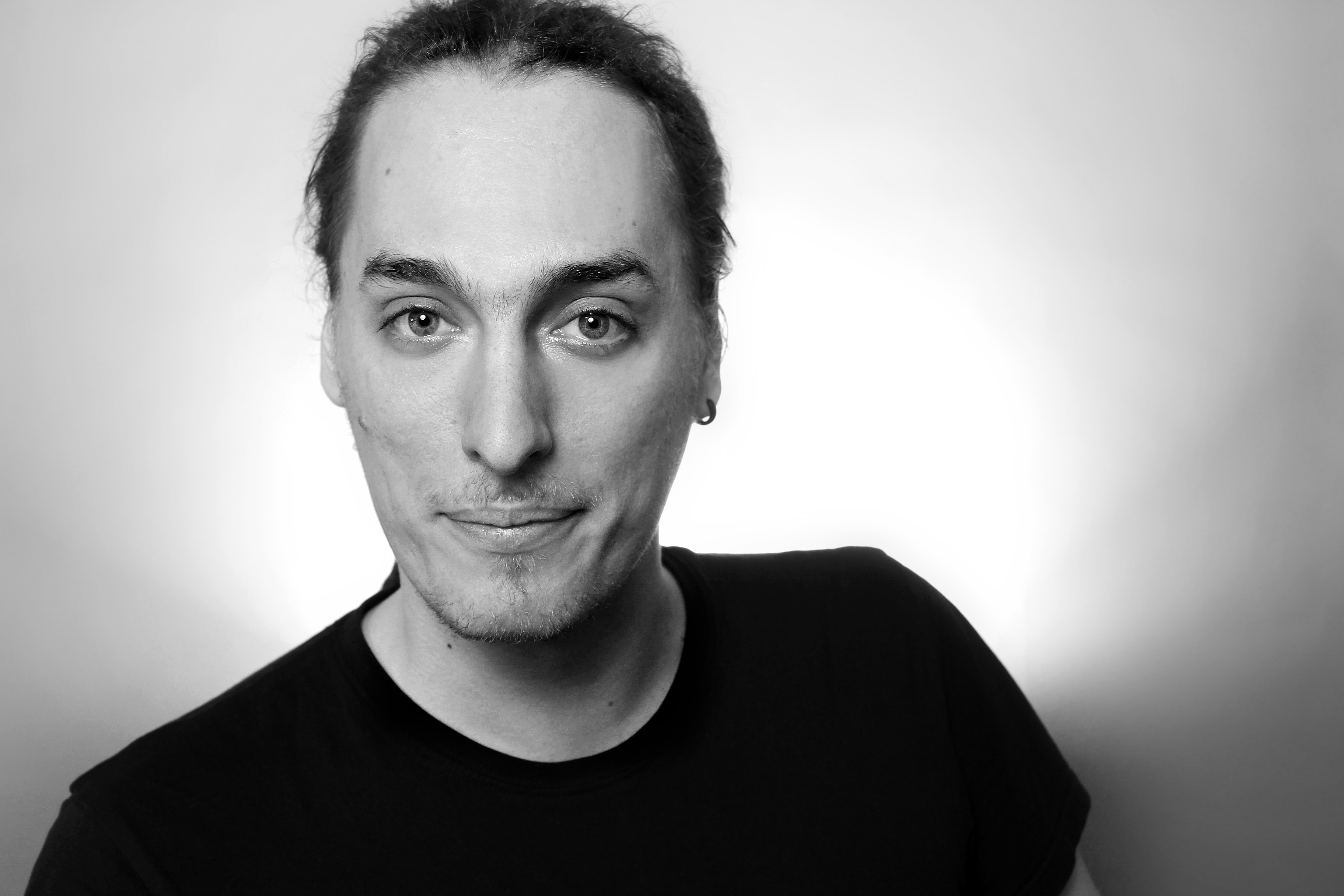 Tobias (born 1987 in Bonn, Germany) is a versatile graphic designer and 2D artist living and working in Hamburg. He is fascinated by interactivity – in his early teens he started developing games and websites, enjoying the opportunity to work independently from the first draft to the finished product.
In his spare time he is a passionate music nerd who plays various instruments in various bands, loves skateboarding and is interested in political and social topics.
Unlocked Achievements:
Brought an open-world RPG to live
Lead a team of artists & designers
Won Samsung Themes Award
140-page scientific treatise: 'The Role of Threat in Games'
Given myself a headnut in mo-cap
---
Professional Experience
since 2018
Freelancer
Graphic Design / Illustration
Besides my game project, I offer my services as a graphic designer, illustrator and motion designer.
since 2017
Warp Turtle Games
Co-Founder, Artist / Designer
Development and publishing of Gaia Beyond, a 2D Space RPG in a realtime open world (platform: PC/Steam). My main workfields on the project are:
Game art
UI/UX design
Game design
Marketing / PR
QA, Testing
Audio management
2016-2017
Butterfly-Effected GmbH
Lead UI Designer
Production management of mobile and smartwatch themes by a team of 6 employees, support of international license partners, quality assurance, theme and watchface creation, database management.
Building up the themes department
Acquisition of new licenses (Angry Birds, World Wrestling Entertainment, Diddl)
Infrastructure establishment and optimization
2015-2016
YouMeVerse GmbH
Graphic Designer
Responsive app, interface and web design, corporate design, instruction of international freelancers, 360° video editing & VR animation (Cinema 4D / V-Ray), conception and design of mobile and smartwatch themes, creation of marketing material, product presentations.
Realization of in-house corporate design
Own creations in top 3 of Samsung theme charts
Internal workflow optimization
2011
anyMOTION Graphics GmbH
Internship (Düsseldorf) – 6 months
Graphic design, game art 2D / 3D, illustration, animation, game design
2009-2010
denkwerk GmbH
Internship (Cologne) – 1 year
Graphic design, illustration, animation, Flash
2006-2007
SCHWIND' Werbeagentur
Internship (Bonn) – 1 year
Graphic design digital / print
---
Education
2007-2012
HS Niederrhein
B.A. Communication Design
2006
NCG Bonn
Abitur (english bilingual)
Geography, history and politics were taught in english.
---
Skills
Strengths
Digital art
·
layout and composition
·
typography
·
UI design
·
logo design
·
responsive design
·
conception
·
organizing
·
QA
·
presentation design
---
Software
Photoshop
After Effects
Unity
Illustrator
Cinema 4D / Blender
InDesign
Premiere Pro
Other software I work with:
Trello, Source Tree, CEGUI, Spine, Texture Packer, C4D V-Ray, Audition, Cubase, FL Studio, Google Workspace